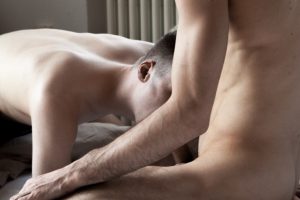 Hi friends!
I have a little treat for you. My latest film is here It's titled "thank you…" and is more than just your regular porno.
Following on from the magic and curious atmosphere established in "Eloi & Biel" (2013), this film will give you a whole new cinematic experience.
You might be thinking that you've seen it all in mainstream porn but think again. "thank you…" goes deeper than you'd expect and explores the unexplored. The intimate photography the delicate colour palette suggests there is more to be found beneath the surface –but what exactly?
Go and watch it and you'll know what I'm talking about.
Have fun!